Kontakt Library
Why Kontakt Instruments instead VSTi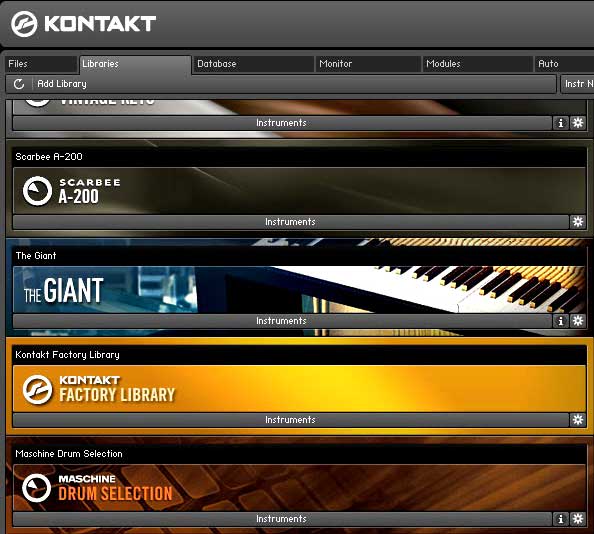 In a previous article I talked about Native Instruments Kontakt. Today I will talk a little about the Kontakt Libraries. To be honest, I've been thinking whether to talk about this topic or not. But still I decided to tell you about Kontakt Instruments.
I know that many of you are well acquainted with this wonderful tool. But I'm also sure that there are many young musicians, are still searching good tools to create music on computer.
I must say that I do not advertise NI Kontakt in this article. Here I just want to share my experience with you.
I have many years making music on computer in various styles. And in my practice, I have encountered many of DAW Softwares, VSTi, VST plugins, Sample Libraries and more more....
These years I started to be interested in old AKAI Libraries, Soundfonts, WAV Samples... way that still highly relevant in modern music. Then I became interested in VST Instruments and other more modern tools to create music. But after some time, when I was faced with NI Kontakt, I was completely shocked with joy. For me it was a new world of music, and I just felt more comfortable.
All these years, many of my friends and colleagues asked: "why I mostly use Kontakt Libraries instead any other standard VSTi ?". And that's why I finally decided to write an article here and share with you my option about this question.
Why Kontakt Libraries?
Firstly it is very convenient to have all the necessary tools in just one Virtual Instrument, I think it is a very important advantage. Secondly, there is a very huge database free and paid tools for NI Kontakt. Also, in my opinion Kontakt Instruments has better sound. Kontakt has flexible configuration - You can adjust the sound as your imagination allows. The Kontakt Libraries is based on sampled sounds, that once proves realistic sound of acoustic instruments. I can endlessly enumerate privileges of Kontakt Library. But I think that's enough to understand why I use this tool almost all my musics.
I never say that inconvenient to use any VSTi. I just prefer I just prefer the majority of cases to use the Kontakt Instruments. Of course the final decision is your:))