Choosing of Synthesizer
Korg, Roland or Yamaha?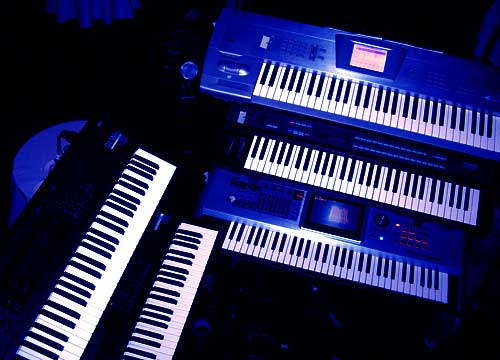 Famous Japanese trio. Three brands, winning 70-80's all over the world. Because of them suffered losses Moog, Oberheim and Arp. They received the most advanced patents and flooded the world available and relatively inexpensive synthesizers.
Minded or ruthless competitors? Rivalry in the name of progress or savings in order to increase sales?
Perhaps not everyone knows about synthesizers structure such monsters as Sequential Cirquits, Buchla, Doepfer, Analogue Solutions. Many also only vaguely heard of, or accidentally stumbled upon Waldorf, Quasimidi, Clavia. For some, even Kurzweil - uncharted territory.
But almost everyone at the beginning asks himself - Korg, Roland, or Yamaha ?
On the one hand, it is really justified. Each of these three companies at any time had and has in its arsenal is quite rich choice for the musician. This digital piano, and instruments with Auto Accompaniment, Analog modeling and workstations, samplers and romplers, midi keyboard and keyboardless tone generators. Any large store will offer you a wide choice - pay the money and take away.
Well, and what of it better? Some torn shirt on his chest - "Only Yamaha!". Others oppose - "Yamaha - this is for fans and professionals choose Korg!". All others talk down - "My friend makes all the arrangements for Roland, and they sound great!".
Each of them - something right and something wrong. The problem is not that one of the trio is better or worse, and the problem is just a lack of awareness of speakers.
In the history of each of these three companies have great breakthroughs.
Synthesizers-superbestseller that made thousands of happy keyboardists worldwide. Technological solutions, which brought millions of business owners profit. The most popular instruments of all times and peoples.
Yamaha DX7 (1983), Roland D-50 (1987), Korg M1 (1988) - the legend who raised their creators on the crest of a wave. Pushing for a while all the rest by the wayside and forcing competitors to gather all into a fist, to consolidate all the available resources in order to give something even more perfect.
Is it possible to say that one of the three listed instruments - better than others? No, in any case. Each of them gave something new, expanded opportunities, stimulate musicians to create, open unprecedented horizons.
But it is necessary to separate the wheat from the chaff, and finally understand why it is so difficult to make a choice - Yamaha, Korg or Roland.
Yamaha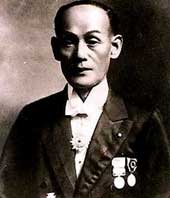 One of the oldest corporations in the world, Yamaha was founded Japanese, Torakusu Yamaha in 1897. It all started with making copies of the harmonium (a small pipe organ pedal forced air) and has grown into a huge diversified brand, let their innovative tentacles in completely different areas - from the production of sports equipment (bats, bows and so on), aircraft propellers, computers, to motorcycles, elektrooragnov, pianos, synthesizers, professional and domestic music equipment and more. Yamaha is also significantly involved in education and laboratory research. Despite all of the above, Yamaha musical roots highlights their logo, which depicts three intersecting fork.
But since we are interested in is synthesizers, will not go into other areas. His first electronic instrument creates Yamaha in 1959. It was electro D-1 Electone, which is based on laboratory studies Yamaha in analog simulation.
Furthermore, for almost 20 years on this path was not made special breakouts. The main focus of the company was spearheaded by the acoustic instruments - guitars, drums, brass. In addition, 1967 was marked by the fact that he Sviatoslav Richter touring Italy chooses piano production Yamaha. Soon yamahovskie piano stamped on the leading position in the world and confidently compete with the older brands.
And after a while the Yamaha shows the world the unique instrument, called the Disklavier, 1982. It looks like an ordinary piano, Disklavier had built an electronic system allows you to play music, pre-recorded on the disc, thus simulating their execution movement keyboard and all the hammer mechanism. Disklavier was not just another interesting invention. Unfortunately, he rendered and not very good service. But more about that, later.
We return to the Organs - Here Yamaha does not stop the production of new models and still. Since the late 50s and early 80s all the organs were analog. Since 1983, when Yamaha bought the rights to the exclusive use of FM-synthesis technology, which was developed by John Chouning, frequency modulation is the basis for generating a signal of Yamaha, starting with series FC, FE, FS, FX. The FX family also were first used sampled waves, yet only to simulate the percussion section of organ drum machine.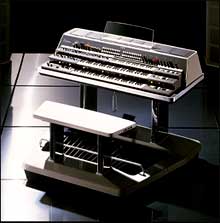 Well, since 1987 in a series of HS and HX Yamaha already hard operates its own development called AWM (Advanced Wave Memory), essentially predstavlyayushuyu a technology based on the sampled sound. Last swallow of analog has become a model of Yamaha Electone D-500, released in 1983.
Were among the bodies and Yamaha truly outstanding model. Organ Yamaha Electone GX-1 (1974) was unique, huge and very expensive monster with four manuals (two standard organ, one foot pedal, and one solo). The price of this body even at the time was about 60 thousand dollars. Upper manual is an integrated tool in a huge body monophonic synthesizer, similar to Yamaha SY-1, which is produced in a separate small package. Few details about this body, I wrote in the article about analog synthesizers.
Of course, this tool has been great and very powerful. But you can not say that he brought the company success. Ascension to the synth Olympus was still ahead, but by this time (mid-70s), its outlines were drawn more clearly.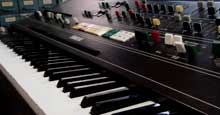 The first real breakthrough was the creation of one of the greatest synthesizers of all time, the mighty and unrestrained Yamaha CS80 (1976). In the previously mentioned article, you can read about it and some technical and general information. Overstate the significance of the appearance of CS80 impossible. Until now, many believe it is justified king synthesizers. With the introduction of this model Yamaha was perceived as a very serious competitor in the market of electronic instruments.
However, a major accomplishment for the Yamaha Corporation will remain the creation of Yamaha DX7 - one of the most popular in the world of synthesizers. Digital to the bone, he actually buried the future of analog synthesizers. But, speaking of this synthesizer, it is impossible to come up with any negative epithet. Like it or not, it was impossible to stop progress, and the digital era to reclaim their louder. John Chouninga invention, coupled with insight and foresight, leadership Yamaha, created unique conditions for the emergence DX7.
Polyphonic synthesizer, which has the ability to save quite a large number of presets, with a broad palette of sounds from solo and noise, and to electric piano sound, soft lining, imitation guitars, basses ... Plus - steel tuning stability, light weight and small (relative) price. Yes, the days of analog synthesizers were numbered. It sold 160,000 copies of the synthesizer, and he was among the top-selling synthesizers in the world.
From triumph back to more prosaic. Technological advances led to financial success. And without that non-poor company, Yamaha, knowing joy in multimillion dollar terms, proceeds to global expansion.
Two words spoken by Yamaha in the early '80s, DX7 and Disklavier, doomed the company to constant throwing from side to side. One Yamaha - is professional manufacturer of musical instruments. Other - entertainment for housewives and teenagers.
In 1983 appears the first Yamaha Clavinova YP-40. At that time it was only a compact digital piano with a bit of an expanded set of sounds. But since 1985 there are a series Clavinova CLP and CVP. At the heart lay simple ideas implemented in the previous year Disclavier - the possibility of execution by the parties of the tool almost without musician. Clavine endowed with the ability to play the drums, bass and harmonic filling, replacing keyboardist partners musical group.
In parallel , Yamaha developed another tool bar - Porta Sound. First series PSS ( 1982), and then PSR ( 1984). Unlike bulky Klavin , these were small , portable keyboards, equipped with the same features automatic accompaniment . Gradually opportunities PSR- expanded tools , interactive media have proliferated , synthesizers became more attuned to the needs of the " soloist ". And now it was not necessary to be able to play well . With the most basic knowledge of music theory and harmony , as well as some vocal abilities , a musician with the Yamaha could easily serve as the " all-in- one" one-man band .
Only here because of all this Yamaha instruments alienated from their roots. On the one hand - of course, this is another step towards progress. On the other - to the care of technogenic creativity. It has not been literally synthesizers. Terms appear orchestrator later interactive synthesizer. In a professional environment for such instruments its fame tavern.
Yamaha still continues to produce a series of tools PSR. With each new tool promises to multiply the manufacturer about the best sound, about supernavorochennoy abilities, and so on. However , the tool does not change the meaning . As before , this tool is not very high quality keyboard , two speakers on the sides (to avoid having to connect to professional equipment ) , colored (often ) buttons on the control panel . Much more important than the sound , in these devices is given screen size and other external factors.
Undoubtedly, PSR-series brought and still brings Yamaha million incomes of amateur musicians, as well as wanting to get home from musical toy to have fun. However, the spread of these instruments was a blow to the back of the company, undermining in the eyes of many professionals and novice musicians Yamaha reputation as a serious manufacturer of musical instruments.
Given all this, it is possible for something to agree with those who shout that «Yamaha is for lovers." At the same time, we must not forget all the merits of the company before the music. Tools developed over several decades, will remain forever in history. And hundreds of thousands of musicians will hunt for Yamaha CS80, DX7, RX5, SY77, EX5, FS1R, as well as for dozens of other models - up until the last instance of their time will not be erased in the dust.
Korg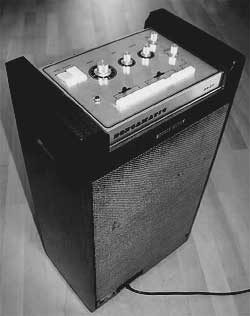 The company was founded in 1962 by entrepreneur musician Tsutomu Kato and Tadashi Osanai. The initiative came from the latter, and its meaning was the need to create a comfortable and high-quality drum machine model. The fact that Tadashi played, playing the accordion, accompanied by a drum machine Wurlitzer Sideman, which he was not too highly, both in terms of sound, and in terms of convenience. So he convinced Kato to invest in a new project rhythm machine that satisfies the basic needs of musicians of the time.
Initially the company was named Keio, and a year of its existence, it introduced its first instrument musicians - they became a drum machine Donca Matic DA- 20. Compared to modern descendants , it was just gigantic. Huge box with controls on the top, and with integrated tube amplifier and a large speaker. Moreover, it was an electromechanical device , which means it does not make a sound of electronic origin , and mechanical . The technology was similar to the Wurlitzer - mechanical rotating disk rotates , special contact plates run certain percussion sounds , the generation of which was carried out using vacuum tubes . Incidentally, the name " donk " got through the articulation of a word similarity with the sounds she was making.
Three years later, in 1966, Keio already produces Donca Matic DE-20 - is based on electronics, solid-state drives. However, the thing was not much smaller. In 1967 he received an offer from Kato Fumio Mieda start developing Keyboard. In a short time to the public was presented programmable electro. By this time the company is renamed Keio - KORG, consonant with the word "organ".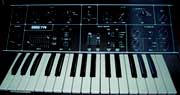 With the production of organs from Korg connected first wave of success. Yet modest young company starts to create more serious competition companies, including at that time already firmly entrenched Yamaha. However, Kato decides to make a knight's move and break into a new market is not yet available to Japanese companies - the synthesizer market.
In 1973 appears the first synthesizer Korg MiniKORG. It was small , as the name implies , the tool . Ideologically , it was the Japanese response Moog Minimoog - Portable Analog monophonic synthesizer , keyboardist who could carry a carry at the rehearsal and on tour. After some time , Korg again surprises musicians , releasing Korg MaxiKorg 800DV ( 1975), one of the first in the world duofonicheskih synthesizers. Personally, I , as the owner of this model , I can say that this is one of the most beautiful instruments . Both in terms of sound and appearance. Also , in 1976, was released on another similar model , Korg 770.
In 1977 appears korgovskaya line synthesizers Series PS. They were big - synths polumodulyary (semi - because Preformed modules fastened in a single package ), which were more similar to Arp 2600 . In all there were three devices in this series - Korg PS- 3100 , PS- 3200 ( pictured) and PS- 3300 . In accordance with the numerical designation was changed and the degree tricked tool. The most powerful of them was 3300, which is still considered by many as one of the best in the world polyphonic synthesizers , along with the Yamaha CS80. PS- 3300 offered unprecedented at that time polyphony of 48 votes , which could be envied and legendary Yamaha.
This line of Korg finally entrenched in the minds of musicians as one of the companies in the field sintezatorostroeniya legislators . Huge opportunities modulation and routing signals using patch cords , unique polyphony , excellent sound quality - these tools are put on a par with the best modular systems of the time. Now these tools - sverhraritetny and foreign auctions for them fierce bidding up prices to exorbitant heights. Of course, the cause is largely collectors bleed synthesizers for musicians supplement their collections.
Apart from the rather large and expensive instruments PS, Korg release another legendary series synthesizers. Of course, it was everyone's favorite ( and me in particular , especially ) - line MS ( 1978). This line includes not only synthesizers . She was represented by five devices at once united appearance and some elements of sound architecture and design. These were two monophonic synthesizer Korg MS20 and MS10 ( simplified model of his older brother -20 ) , expander MS50 ( candy "superstructure" to the MS20, which, however , can be used as a standalone device) , as well as an analog sequencer and vocoder SQ10 VC10.
MS20 and today has a truly iconic status . Incredibly powerful and aggressive sound , which can be obtained from this tool , wonderfully combined with the softness and warmth of the two filters . Themselves , these filters have been so successful that many manufacturers of modular systems began to try to clone these filters , in particular - Doepfer, MOTM, Analogue Solutions and others. MS20 himself was not just a synthesizer , and polumodulyarom , ie , as the more expensive PS- synthesizers, it allows signal routing using patch cords , which greatly expand its capabilities.
In the 80's the company has focused more on the production of several electronic piano. However, about the Korg synthesizers did not forget.
In 1980's is born a very interesting tool Korg Trident (in 1982 it was released the second version, Trident MkII). Its unique feature was a combination of three sections - synth, strings (strings) and brass (brass). Naturally, string and brass sections have also been established by means of analog synthesis, but thanks to a combination of all three sections of the opportunity to get rich and interesting harmonies.
In 1981 there are at once two magnificent instrument. Korg MonoPoly and Korg PolySix. Similar in design, they were somewhat different ideologically. MonoPoly represent four independent monophonic synthesizer controlled from a single panel, while PolySix was full shestigolosym polifonikom.
In 1981 there are at once two magnificent instrument. Korg MonoPoly and Korg PolySix. Similar in design, they were somewhat different ideologically. MonoPoly represent four independent monophonic synthesizer controlled from a single panel, while PolySix was full six voice polyphonic.
It PolySix down in history as one of the best analog instruments in the world. Its sound is difficult to confuse with anything else. All thanks to the chips SSM (which were equipped with much more expensive instruments), unique filters, and (most importantly) the ability to store sounds on the instrument, and even then flip them on external media (tape) via a special interface.
Polisiks may sound soft, can dramatically. He knows how to make deep and beautiful bass, but it is also soft pads on the teeth. It is perfectly readable in any mix. Presets with names similar to "polisiks" has long been included in virtually any workstation in any concert synthesizer.
Unfortunately, the days of analog synthesizers at the time of PS-6 (the so-called Polisiks otherwise) have already been considered in a short time the musicians were at the mercy of the digital age. Nevertheless, until now PolySix is an object of desire of many electronics, and not only.
But the real breakthrough for the Korg was still ahead. In 1988, when it died down yamahovskaya "Seven", goes the legend of all time, Korg M1. 16-voice polyphony, great sound, versatile voices (from synthetic to acoustic), the combination of the sampled sound with digital synthesis, comfortable keyboard, cool music workstation capabilities, allows you to create ready-made arrangements directly within a single tool - all this provides incredible success M1.
Tool has sold 250,000 copies and remained in history as the best-selling synthesizer of all time. Even Yamaha DX7 with its 160 thousand were left behind. But meanwhile, the success of the release Korga M1 was inextricably linked with Yamaha. The fact that at the time of the appearance of the model 40 percent of the company owned by Korg ... Yamaha. Here is such a turn. The deal was concluded in 1987, Yamaha was then at the peak after a few years of sales DX7 in various versions. Tsutomu Kato bought Yamaha share back in his firm until 1993.
Nevertheless, with the advent of Korg M1 took the lead among the producers of synthesizers. Others are forced to breathe in the back, seeking resources to conquer new heights given by Kato and his brand.
In the 90th edition continues Korg workstations. It has now been refocused all production. appear series 01/W (1991), then X (1993), Trinity (1995), Triton (1999). And all this stimulus was the same M1.
Incidentally, an interesting story has been associated with the name of a series of tools 01 / W. Initially, it would be called M10, as a continuation of M1. But, one of the developers, seeing the working title, mistakenly read it upside down - 01W. Randomness evolved into the idea and was so pleased with everything else that was decided to change the name of the business. As a result, it remains so.
Whatever it was , Korg builds capacity of its workstations . Gradually leaving directly from synthesis technologies . Each new station received their new name type synthesis , but the essence was the same - more emphasis on the sampled sounds. Review of the musicians themselves , each successive model sounded worse than the previous . Manufacturer is trying to cram into the limited memory tool as many samples. Samples themselves are becoming more weighty . To save on the increasing need for the amount of memory used compression samples. As a result , when playing synthesizer samples very quickly forced to realize their decompression. And , despite the fact that these samples initially had a very high quality output decompression leads to a significant deterioration of the sound.
This race for the improvement of their extensive synthesizers led to the fact that at one time completely abandoned Korg developments in synthesis. Already years later the company went back to basics, now in the form analog simulation tools , and released a series of MS2000. Unfortunately, from the classics in this tool was only a drive letter. And from the sound of it already did not hold any of its own standards to 70 - 80s , nor to the new standards set by modern manufacturers analog modeling synth Clavia and Access. Clutching at straws , Korg operates its history , releasing software parody of his legendary synthesizers of the past. However, their quality is not up to the level of their ancestors.
So the ratio of dual Korg today. On the one hand - a great past, on the other - is flat now. But it is impossible in any case to dismiss all that was done by this firm. Besides those already listed, Korg has created a lot of interesting and great sounding instruments - atmospheric Korg Wavestation, gorgeous light concert synthesizer Korg X5D, hybrid DW-8000, based on physical modeling Z1, FM synthesizer DS-8, not to mention the various processor sound samplers, drum machines.
In 2010, Korg unexpectedly produces a real analog instrument - Monotron. Inexpensive and compact, it causes a spike in interest in the company from serious musicians. Who knows, maybe - a symbol of a return to former glory Korga, although here it is difficult to guess.
Unfortunately, he died in 2011 the founder and leader of Tsutomu Kato. He always sought to comply with the requirements of modern times, and in many ways set an example to other manufacturers. But today Korg continues to produce more and heaped expensive workstations. All the same great displays, often a bunch of unnecessary features, huge opportunities, but less attention to the main component - the sound.
adic I like to believe that once Korg (and maybe someone else) make another breakthrough in the industry synthesizers. Perhaps it will finally be done not for the sake of increasing the number of sales, and for the sake of history etched in at least one other really great tool comparable in importance with MS20 or PolySix.
Roland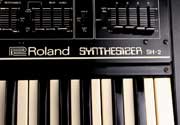 In my opinion, the most prolific brand synth. Not by the number of work-hardened tools (although in general, and by this criterion, too), but in a unique "efficiency ratio" - the ratio of interest and quality instruments in the total mass produced. 
Founder Roland, Ikutaro Kakehashi, this led to another company producing organs and drum machines for them, Ace Tone, which was established in 1960. Later, she turned to the Japanese branch of Hammond. In 1972 Kakehasi left it to build up in Roland. So, technically it is the youngest of the big Japanese corporation trinity.
With the birth of the name Roland related one story . According to some sources , Kakehasi , while still a leader Ace Tone, began to think about what is the name on the international level is not quite the correct value , and is not associated with something musical (acetone - in English " acetone "). At that time, there were already a Yamaha and Korg, and two bright , in his opinion , caps were already occupied by these brands. Other letters - were busy world manufacturers of musical instruments (O - Oberheim, M - Moog, S - SCI, L - Linn, A - Arp, and so on ). So Kakehasi decided to invent a bright and memorable name, using some letter, which until then was not associated with any company. The choice fell on the letter R, and was born the name Roland. Incidentally, the Japanese no sound "l", so that in Japanese the name is pronounced "rorando." Seemingly insignificant fact, but if you think about it - at the stage of ideas were put to the company plans a global character. And, as time has shown, these ambitious plans have been made in full.
In the first decade of its existence, Roland confidently declares itself as a completely different professional manufacturer of musical equipment.
It all began with drum machines TR-77, TR-55, TR-33 - as an inheritance from Ace Tone (1972). Already in 1973 appears the first monophonic synthesizer Roland SH-1000 (in parallel with korgovskim Minikorgom). Next - almost every year was marked by something new.
Instruments of spatial sound processing - Roland Space Echo RE-201 (1974) - this model is still considered a benchmark of its kind. The world's first electric piano with touch sensitivity - Roland EP-30 (same as 1974).
Modular Roland System-100 (1975) and Giant System-700 (1976), took pride of place in the list of top modulars world, and will be continued in a few years more democratic and compact versions of System-100M (1981).
Combo amp Roland GC-120 Jazz Chorus (1975) - a device that was originally designed as a guitar, but who loved keyboardists around the world in conjunction with electromechanical piano Rhodes Piano.
Gorgeous guitar synthesizer Roland GR-300 (1977), which is still highly valued guitarists experimenting with sound, digital sequencer Roland MC-8 (1977), programmable drum machine Roland CR-78 (1978) and CR-8000 (1980).
One of the best clones Hammond B3 - Roland VK-1 (1980).
And all of the above - in less than a decade. Impressive spread, agree. Almost the entire range of instruments required whole musical ensembles or any recording studio. 
But that was only the beginning! Since 1980 Roland revolutionizes the revolution, producing tools that are still followers and envious vainly struggling not only beat, but even authentic clone. Each tool is at the top sound aesthetics. Their use in their recordings and concerts world stars, spreading the glory of Roland on the planet.
In 1980 , the world saw a drum machine , which was destined to become a cult at all times. Roland TR- 808. Roland proves all that analog sound barrels can not only try to get closer to the present sounding acoustic bass drum . He can dictate completely new music formats. Since then, the drum machine becomes independent , equal participant in musical processes. The unique soft , but also a deep and solid bass drum (kick) and today remains the most coveted rhythm foundation for many musical styles , in particular - hip-hop, electro, techno and R'n'B. However , these genres are not limited to the scope of the 808th machine. Often it is the sound (original or sampled ) used in other electronic genres , as well as dance music.
Not really giving the world recover from a magnificent drum machines , in 1983 the company produces another masterpiece - Roland TR- 909. In some ways similar to its predecessor , this device also possessed near certain advantages. In particular, had already appeared MIDI- protocol and instruments were equipped with a MIDI interface. 909- th one of the first . At 808 th of this interface was not there, but for lovers of the classics today, it is not an obstacle . First, the 808th , however , has a DIN Sync interface for integration with other devices , and secondly, on the market today have a MIDI retrofit , due to which the tool can be integrated into modern MIDI setup.
A distinctive feature of the 909 th was also the presence of sampled sounds. For greater realism in sound "hardware" such as hat sounds and plates reproduced by samples. In this case, the main "meat" - a barrel, small, toms, clap - generated by analog synthesis, as in the 808th.
Digital origin "iron" in the 909th, however, is not deprived of its abundance of electronics fans. For example, open hi-hat TR-909 today and respected trance producers. A 909-clap of many electronics recognize the best of all drum machines.
By the sound of 909 minutes is different from 808 th more composed sound kick-drama, and thanks to this tool is much wider realized himself in dance music. Huge amount tantsevalki and electronics in the 80s and 90s has been created using this particular machine. From this, of course, to the power tool is stuck in some way, the term "jaded", but given the cost of these devices today, and the reluctance of owners to part with them, this jaded rather conventional.
Rather jaded steel samples of these tools in libraries for different samplers . And presets that mimic their sound , in other , more modern drum machines . However, I must tell you frankly , it is difficult to create a " 909- th sample " for all occasions . He, like the 808th , although it has significant limitations in taxiing sound yet - need to adjust the pitch and duration of the sound (decay) in the course of work on the mix. And more often than it should work nicely , the implementation of which by the sound samplers deprives the very charm. So , the availability of samples 808/909 and the possession of the originals - a big difference.
Incidentally, in addition to the unique and inimitable sound, these devices have other qualities - very own musical timing. Built-in sequencer allows them to get raskachennyh groove, and even a simple drum-percussion parts with a limited set of sounds begin to breathe and emotionally charged. So, even if nasemplirovat them in hundreds of different settings to adequately replace classical instruments fail.
These two drum machines Roland not stop there. There are also more recent digital machines Roland TR-505, TR-707, TR-626, TR-727 (the latter with the sounds of Latin percussion), and of analog Roland TR-606. All of them are also very interesting in its own way unique, but to legendary status 808/909 they lasted.
Following a worldwide phenomenon steel synths Roland Jupiter- 8 (1981) and Jupiter- 6 (1983). Both gorgeous polyphonic, advanced architecture and modulation capabilities , a very rich palette of bold and dense sound. " Eight" has received more than cult status , primarily due to the fact that for generating a signal in it were used by the developed rolandovtsami discrete schemes , whereas in "six" applied more common among top-class synthesizers while chips analog oscillators CEM 3340 . Accordingly, for a unique sound , many are willing to pay more , and the cost of Jupiter- 8 at auction today can reach 7-10 thousand dollars , depending on the state . This puts the instrument in a price range from the previously mentioned Korg and Yamaha CS80 Series PS. In this case , unlike the JP- 6 , he naturally did not have a midi interface , but only its own protocol Roland DCB, and then only later models.
With instruments Jupiter-6 and Jupiter-8 in the 80s was involved in creating a huge amount of great music in different genres - pop, electronic dance, and even rock. Roland desire for world superiority manifested in the other. In particular, the model Roland JX3P (1983) was one of the first synthesizers in the world, equipped with interface MIDI.
Particularly noteworthy was conceived as a replacement bass guitarist instrument Roland TB-303. Which, incidentally, has failed as a commercial project because the imitation of the sound bass he gets ... uh ... well, do not work. It was only years later, tasted unique 18-decibel filters gruvasty sequencer electronics, mainly supporters of techno and acid, opened the hunt for these miniature cars. As a result of this hunt today this little thing less than $ 2,500 to buy almost unreal.
Covered in the article all products made by Roland , it is impossible . Personally, I need only mention that among the more than 40 synths in my studio , about a third - production Roland. And that does not include processing devices , controllers, and so on. And this does not merit any personal affection specifically for this brand. Just rolandovtsy were so prolific that in the first three decades of its existence, the market is really saturated with cool appliances, avoid that in the setup is simply impossible. Incidentally , gorgeous guitar "gadgets" Company Boss - in fact, the same Roland, side view. Boss, Edirol - tap this global concern . Enough to think how many guitarists around the world says thank you to them for the coolest overdrive , distortion, flanger, and other pedals.
Returning to the main topic, it is also impossible not to mention such analog synthesizers with digital control series as Roland Juno (primarily models 6/60/106) Series JX (primarily, JX8P and JX10), diversified series of MKS, which included and sampler and synthesizers, and one of the first in the world with sewn romplerov electric piano sounds (by the way, MKS20 Digital Piano gives odds almost all modern expensive workstations sound quality is electric piano).
The legendary series of tools labeled JV/ JD / XP / XV (in total production from 1991 to 2002) - takes many years the most honorable place in all the studios in the world.
S Series samplers at the time of its introduction asked competitors so a high level of quality and convenience that even today tools like Roland S-760 does not lose relevance in the studio.
But I would especially like to stay at the unique synthesizer Roland D-50, whose appearance is somewhat chronologically ahead of Korg M1, and thus became a serious competitor at the time owned the world Yamaha DX7. And it was not just competition. Roland D-50 (as well as a rack-mountable version of D-550) has sold more than 200,000 copies (remember, M1 - 250 000 and DX7 - 160 000). So, the importance of this tool is difficult to overestimate.
In D- 50 was implemented totally new and unique type of synthesis - linear arithmetic . Its essence was to ensure that a full simulation tools use a small piece of a sample of this tool , containing only attack of the sound . Everything else was formed by means of digital sound synthesis , using algorithms similar to the classic analog subtractive . The fact that this attack sounds such as piano, guitar , brass and so on - the most difficult to imitate. But it is the longer samples would require a huge amount of expensive memory that would synthesizer uncompetitive compared to the DX7, for example. Few details you can read in a special article about linear arithmetic synthesis.
As always, Roland found the perfect right decision. Combining the two approaches in a single instrument, a tool created cost about 2000 dollars, and made another breakthrough - both technological and economic nature.
D- 50 , by the way , unlike M1 and DX7, and was able to retain its value in today's world . Though not quite in those manifestations for which it was created . Due to the unique internal structure , playing this instrument is very authentic in the eastern part of musical genres , primarily - Armenian music . Therefore, a huge number of fans of Roland D- 50 - of Armenian musicians . So if M1 today sell for $ 200-300 , DX7 - 400-500 , the D- 50 in good condition in the secondary market can easily cost up to thousands of dollars . And , unlike other manufacturers , Roland often supplied their special PG devices to access the parameters of sound in real time, and D- 50 was not the exception ( his native PG - PG- 1000).
Today, Roland, as well as other two members of the "Big Three" of Japan, is mainly engaged in no investments in new musical development, and competition for markets and maximizing profits at minimum costs. Production of expensive workstations and clever - a trend a decade, and, as in the case with Korg, more than one station tries to cram functions manufacturer, the more he is forced to save as a result of the elementary constituents of their creations.
Most models of Roland (and maybe even all) are made in China today. Quality tools from year to year noticeably worse. If the millennium did still make appearances good appliances, then after ten years, all fell into the normal routine. Cheaper components, lower quality, more investments in advertising and external trappings, and as a result - to saturate the market low-quality goods, which can really enjoy that inexperienced amateurs. And then - as long as the first time they have experienced a really good synths previous years.
Ironically , it was in 2001 associated with the departure from affairs permanent leader and ideologue Ikutaro Kakehasi Roland Corporation , which, incidentally , for his invaluable contribution to the development and popularization of electronic instruments decade earlier was awarded an honorary doctorate . After his departure, the company has not made a single instrument , which would have existed at least hints at something radically new . The only thing that Roland was marked over the last ten years, so it's pretty shameless exploitation of past services for profit .
So, in 2005, began production of cheap, almost toy synthesizers Roland Juno D, and then the series has been completed yet a number of models with similar names. Nothing, except the name, these tools were not associated with the magnificent Juneau from Roland's past.
2006 was marked by the emergence of analog modeling synthesizer Roland SH-201, the name of which clearly alludes to a series of fine instruments thirty years ago - SH-101, SH-1/2/5/7/09.
In 2011, as a result of the next reincarnation marketing world was introduced Jupiter-80, and in 2012 - continued its truncated, Jupiter-50. As was the case with previous tools, the "newcomers", being conventional workstations have nothing to do with Jupiter 80s. Even despite the fact that the manufacturer has tried to approximate their appearance to the original.
Well, the history of Roland made a lot of tools. More can be exploited in full by using the names of marking TR, TB, RS, SDD, MKS, and so on.
As you already understand, make inferences about the company on modern instruments - not worth it. It's really wonderful, very decent and a good brand. Just need to be able to see the difference between the instruments born inventors, and tools created by businessmen for profit.
Which is better?
Korg, Roland, or Yamaha?
In the 80s Japan gave musicians real instruments. And this is not some pathetic nostalgic sermon, it is a reality. Yamaha, Korg and Roland made it clear to the world that they are not just worthy competitors, whose opinion can be taken into account. They are equal participants in the process of dividing the world, though not in a martial sense. And, regardless of one's own will, their authority will be considered throughout.
Three small digital instrument, Yamaha DX7, Roland D-50 and the Korg M1 - on their knees the whole world manufacturers synthesizers. One after another burst of strong brands of America, and all because of a breakthrough, which has carried out a mighty "Japanese trio."
In 1981 he disappears from the face of the earth one of the greatest producers of synthesizers, the American company Arp.
In 1985, bankrupt Oberheim.
In 1986, Roger Linn closes his company Linn Electronics and goes to work in a Japanese company Akai, in which creates several remarkable devices.
In 1986 Robert Could never gave us the first commercial synthesizer Minimoog, the company declares bankruptcy Moog.
In 1987, unable to compete, Dave Smith of Yamaha sells their offspring Sequential Cirquits, created, among other things, the great Prophet-5.
In 1990, inventor Ray Kurzweil, inventor of one of the first samplers in the world, Kurzweil 250, sold his company to the Koreans Young Chang.
In this course, the history of American synthesizers has not ended, but as the Great Power synth U.S. ceased to exist, giving all the credit to the Japanese. Today in America there are a considerable number of firms producing high-quality and expensive tools a boutique class. Such as Studio Electronics, Buchla and so on. Unlike modern Japanese colored workstations with huge colorful displays of American manufacturers hand out very decent synthesizers.
In his declining years, shortly before his death, Robert Moog Could revived company and issued a number of good tools. And although they are still inferior to the quality of his same old child, however - it is noteworthy devices.
Tom Oberheim also recently reincarnated his company added in the title to his name and the name of another.
Also returned to the production of Roger Linn and Dave Smith, each in his incarnation - the first with the new models of their old drum machines, the second - with the revival of the line synthesizers Prophet and some other new models on the old theme. Basically, by the way, analog.
So which is better, Korg, Roland or Yamaha? Answer - all of them - just perfect. Perfect as a part of the history of synthesizers, as a company, was presented by musicians dozens, or even hundreds of amazing tools. If you are passionate about electronics, synthesizers - no need to give their preference to only one brand. Take a look around! And not only on the Japanese!
Many best quality tools for sale in the ads, forums, auctions! Grow your setup, get new opportunities, create music on these magnificent instruments.
Light you select and interesting creativity!