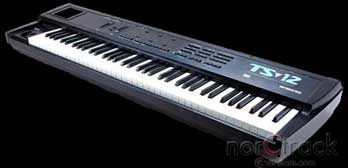 ENSONIQ TS-12 Kontakt NKI already done
We all know that this is a wonderful vintage synthesizer. This is really a legendary synthesizer, that used the international stars in their compositions.It was one of the most popular synthesizers in their times.

Now, very soon we will provide you sounds of Ensoniq TS-12 in format Kontakt NKI with nice Kontakt interface. Will include every patch of this wonderful vintage synthesizer Ensoniq TS-12  Price will be available to all.
 Article Created Date: 2012-10-12 22:39:04