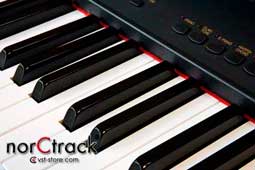 Soon we well present you our NEW product norCtrack El. Pianos kontakt Instrument. This collection will be included sample sounds of 70's, 80's, 90's and modern Most Popular Electric Pianos, Rhodes in format Kontakt NKI.
We all want to have sample sounds like DX Rhodes and so on..... Very soon you will be able to buy at our store vst-store.com norCtrack El. Pianos NKI.
Our company promises you that you will enjoy this product, so, as in this collection will be 100% High Quality Sounds.
The product will be released during 2018