Roland Fantom G6 WAV DRUM COLLECTION
Roland Fantom G DRUM COLLECTION Kits OVER 10.000 WAV Sample Sounds 6GB Fantom-G.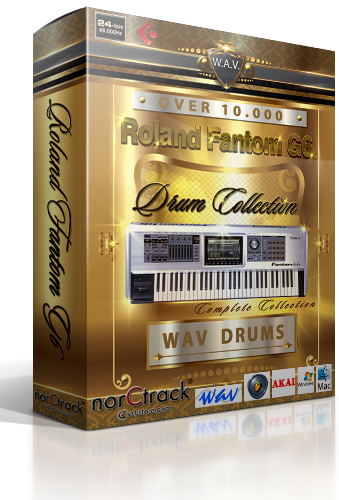 Price:
Salesprice with discount:
Discount:
Description
Overview and Features
norCtrack

RolandFantom G6 WAV Drum Collection
OVER 10.000 Samples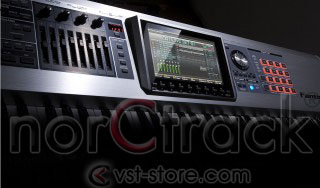 Year of release: 2009
Manufacturer: norCtrack Studio | vst-store.com
Quality: stereo | 24 bits | 48.000kHz
Format: Wav | multisample
Size: 6 GB | over 10.000 Wav Sounds
Roland Fantom G WAV Drum Collection - a collection of Roland Fantom -G over 10.000 multisample drum WAV samples to create music in various genres. The set includes Roland Fantom G Drums in WAV FORMAT Suitable for all software and hardware samplers support. wav files. 48.000hz/24bit
Size : over 6gb on DVD Discs
Included every DRUM Patch of Roland Fantom-G in format WAV  (multisample).


Compatibility
!!!PLEASE NOTE!!!
For sell only Roland Fantom G-6 Drum sounds in Format WAV

Not the Keyboard!!!

The box is not included!!!
Compatibility: Sounds In format WAV, you can use this collection for any hardwre and software sampler.
Software requirements: UNIVERSAL
Recomended Hard disc space: 6.5 GB free space, to use full collection.



Free Demo
REQUEST

FREE DEMO SOUNDS of norCtrack -

Roland Fantom G6 WAV Drum Collection



We are pleased to present you the some free demo files of norCtrack Roland Fantom G-6 WAV drum sample sounds. Now our customers can download free demo sounds in format WAV on at online store vst-store.com. You can check this sound, before buying full version. Please read our license agreement before using norCtrack (vst-store.com) products.