Roland Fantom X WAV DRUM COLLECTION
DOWNLOAD - Roland Fantom X DRUM COLLECTION Kits OVER 2200 WAV Sample Sounds | DOWNLOAD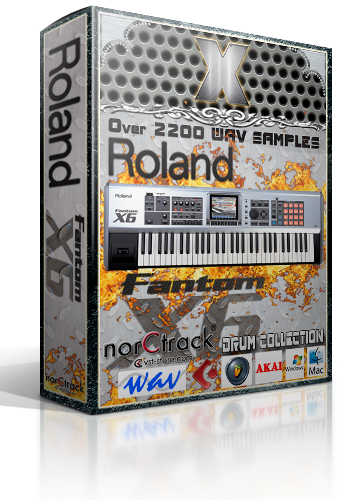 Price:
Salesprice with discount:
Discount:
Description
Overview and Features
norCtrack

Roland fantom X

WAV

DRUM collection
OVER 2200 Samples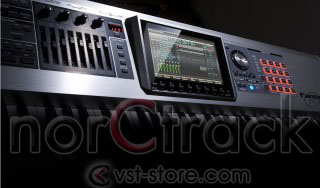 Year of release:
Manufacturer: norCtrack Studio | vst-store.com
Quality: stereo | 16 bits | 44100kHz
Format: Wav
Size: 517mb | over 2200 wav samples
Roland Fantom WAV Drum Collection - A collection of over 2200 single drum WAV samples to create music in various genres.
The set includes Roland Fantom Drums in WAV FORMAT
Suitable for all software and hardware samplers support. wav files. 44.1khz/16 bit
Size : 512MB after extract the "RAR" archive.


Compatibility
!!!PLEASE NOTE!!!
For sell only Roland Fantom X sounds in Format WAV

Not the Keyboard!!!

The box is not included!!!

Software requirements: UNIVERSAL
Recomended Hard disc space: 400MB free space, to use full collection.



Free Demo
REQUEST

FREE DEMO SOUNDS of norCtrack - Roland fantom X

WAV

DRUM collection

We are pleased to present you the some free demo files of norCtrack Roland Fantom X WAV Drum Sample Sounds. Now our customers can download free demo sounds in format WAV at our online store vst-store.com. You can check this sound, before buying full version. Please read our license agreement before using norCtrack (vst-store.com) products.