Most Popular Products
YAMAHA PSR-3000 NKI
Clavia Nord Wave NKI Complete
Vintage Synth Collection NKI
GW-8 NKI
Advertise On vst-store.com
Do you want to advertise on our website? No problem, In our website you can place banners, ads and text links to your online resources. Prices for advertising on our website are affordable.
Traffic to our online store vst-store.comis growing every day! Now we have 1240 pages indexed with google / and we have PR1. Lot of our pages in the best places on the Google.
The cost of placing ads at vst-store.com:
Advertising space № 1 - The largest banner of our website. The size is 960 x 280 pixels. Placed after the header of the site and is able to attract maximum users. The price for the month - $180 USD. banners.
Advertising space №2 - Left Vertical Banner size of 238 x 579 pixels will be left unnoticed on the site. Placed in the left pane site after Product Categories Menu. The price for the month - $90 USD.
Advertising space №3 - Right Vertical Banner size of 215 x 300 pixels. Placed in the right pane site. The price for the month - $60 USD.
Advertising space №4 - Bottom 1 / 2 / 3 / 4 - Banner placed above footer. The size is 225 x 225 pixels. The price for the month - $40 USD
Advertising space №5 - Our Partners - The banner will be posted on our partners' page. There also we can place the name and a brief description of your website. Link to the "Our Partners" page is in the footer. The price for the month - $25 USD (for this space we accepting only musical websites)
Advertising space №6 - Text Links - Text links will be placed under any article of vst-store.com. The price for the month - $7 USD (This price is only for one article and one Text Link).
Advertising space №7 - Text links on home page. The price for the month $25 USD per lone link.

With long-term placement (more than a month), we have discounts of up to 20-40%.
If you have a banner with other dimensions, or you need to find another place on the site to place your advertising, please contact us, we'll find a place for your banner. Also you yourself can offer us a place where you want to put your advertising . We will consider your offer.
Banners must be beautiful and must match the design of our website.
To advertise, please contact us via the contact form. We will consider your offer within 24-72 hours.

As soon as we approve your request for advertising, you can pay through PayPal payment system.
Here are the detailed examples with pictures of placing banners on VST-STORE.COM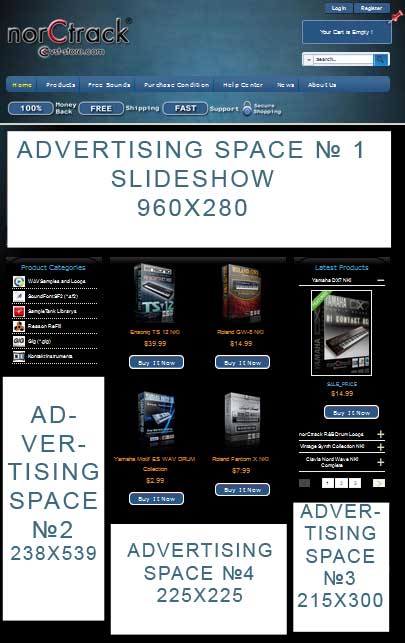 Please note:
It is strictly forbidden to place such advertising as: casinos, porn and so on...

Ads will be placed after your payment within the next 1-3 business days, if it does not require additional work such as make banner, change text and colors and so on....
We will not change your own banner or your text ads without your permission.
If you would like to add advertising on our site for one week or a few days please contact us, to get more info...
All URL's will be DoFollow
To obtain any additional information please contact us.

norCtrack Contact Information
E_mail:
Information: info(at)vst-store.com
Customer Support: support(at)vst-store.com
Skype: vst-store.com
Yahoo Messanger: This email address is being protected from spambots. You need JavaScript enabled to view it.
You can contact us any time. We work seven days a week.
Please feel free to contact us if there is anything we can assist.
We will do our best for 100% customer satisfaction.
Our customer service will make every effort to respond to you as soon as possible.
All our websites
https://vst-store.com/
http://norctrack.com/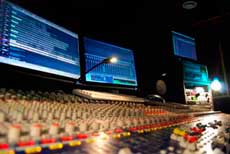 We are glad to see you at our online store vst-store.com. At our store you can buy sample libraries, sample sounds of various musical instruments (NI Kontakt NKI, SoundFont SF2, Reason ReFill, WAV samples and loops, AKAI, Halion, sampletank banks and so on...), VSTi instruments, styles for workstation keyboards (Yamaha styles, Korg styles, Roland styles, Casio styles, Ketron styles, Technics styles etc…), musical softwares and all that is necessary for modern musician and sound engineer for creating music on your computer PC and MAC.